ShovelBums Gear
The ShovelBums store has loads of archaeology and anthropology themed bumper stickers, shirts, etc... And your purchases help to support this site and keep ShovelBums a viable resource for you.

Click on any of these sample designs to visit the ShovelBums store and see all the items.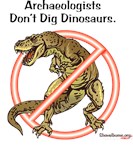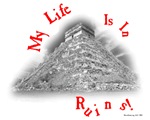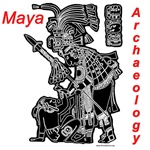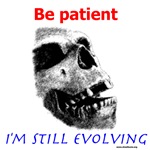 You Know You Are An Archaeologist When...
And lots more gear here
Your purchases help to support the independent site ShovelBums.org which is here for you!
Archaeology & Anthropology Field Schools
Europe - Sweden - Gotland Archaeological Field school - 2014
Archaeology Field School Location and Dates
Application Deadline
2014-04-18
Start Date
2014-07-14
End Date
2014-08-15
Archaeology Field School Location
Gotland Field School Arendus Ltd Färjeleden 5 62158 Visby, Sweden
Archaeology Field School Room and Board
Full board, meaning all meals every day, living in two-bed rooms, with full access to Gym, Internet, washing machine etc.
Additional Information on Tution/Room and Board/Travel Costs
Full board
Archaeology Field School Description
The Paviken Project 2013-2016 That the harbour and manufacturing site at Paviken been instrumental in Västergarn's older history is quite clear. Despite the studies carried out to this day in the area, it is still very unclear regarding the whole history of the harbour and trading centre at Paviken. Gotland Archaeological Field School will carry out complementary investigations at Paviken during a three years field project between 2013-2015, followed by one year of analyses and interpretations of the results. The aim of the project is to get a better understanding of the function and the development of the site, as well as how the site was connected to the surrounding landscape, not at least the connection to the later Västergarn. First of all, it is necessary to understand the functional correlation between all the different objects along the eastern shore of Paviken, meaning the different settlement areas as well as the different groups of graves, all spread out over an area of about 400 meters x 1000 meters. Another main aim is to get a better idea of the earliest occupation at the site as well as the latest, and by that understand the time frame, and the connection to dated objects in Västergarn as well as along the Västergarn river. Besides these spatial and timeframe questions, we also need to better understand the function of the site Paviken I, when it comes to manufacturing and production of objects, and also a view of the long distance trade visible in the find material from the site. For a detailed research plan, please see our homepage; www.gotland-fieldschool.com
Archaeology Field School Additional Information
Archaeology Field School Type
Prehistoric time period
Time Period
Viking Age
Field School Setting/Conditions
The field excavation will be carried out in a most fascinating area, close to the coast, and some 20 km from Visby. The area in question is a meadow, close to a small river.
How is the project area accessed each day
Travel to and from the excavation site will be arranged by the school
What is the daily schedule for the field school
Working hours from 08.30 - 16.15, Monday to Friday
Number of years this Archaeology Field School has been in operation
Since 1998
Is there a professional certification for this field school
The head of the field school is RPA certified, as well as the course.
Directors and Instructors
Research director is Associate Professor Dan Carlsson, with some 25 years of archaeological research and excavations on the island. MA Olle Hoffman, with 9 years of experience of leading field courses. BA Amanda Karn, 3 seasons of field work, expert in GIS. Two-three field assistance will be part of the staff, as well as osteologist (part time).
Specialized skills you will have the opportunity to learn
Practical elements: - Excavation methodology, 
Including the use of a Total Station, hand-drawing plans and profiles, interpretation of field-work, and general excavation techniques. - Sorting, handling and taking care of objects of metal. - Find processing, 
cleaning and documentation of artifacts; analyses of art, function and dating; digital registration; use of databases. - Osteology
An introduction to osteology determination of animal, and human bones, recording and statistic calculations and analyses. - Landscape analysis
Especially making use of old maps, field investigations and interpretations, as well as using the digital register of ancient monuments Digital mapping
Including GIS, GPS, and phosphate mapping - Individual research and reporting
 Each participant will have to make a small paper dealing with the results from the excavation, as a part of the research project. Theoretical elements: teachers mainly from Gotland University and Stockholm University - Research Project design
 Presentation of the actual research project, and a workshop about archaeological project design. - Gotland, prehistory
Geology, Neolithic settlement
Bronze Age. Early Iron Age - The Vikings, and the role of Gotland in the Baltic Sea trade system
Including silver hoards, harbours and farmsteads. Numismatic discussions - The Middle Ages
The battle at Visby in 1361. The Hanseatic town of Visby - Transition to Christianity 
Including field trips showing evidence of both Norse and Christian religion - Maritime Archaeology
On rain days will there be lab work?
The course will contain both field work and lab work, but also timne to write a small report of a certain matter concerning the excavation.
Will there be additional organized activities?
During the field season, there will be visit to some other excavations going on on Gotland.
Will there be additional organized activities?
Some of the evenings, as well as weekends, are devoted to excursions, visit to historical sites, as well as the famous Medieval week.
Is travel restriced during free time?
No restriction concerning free time
Other resources students will find useful
For further information, please see our homepage, www.gotland-fieldschool.com
Archaeology Field School Contact Information and Website
Field School Website:
http://www.gotland-fieldschool.com
Field School Contact Information
Be sure to let them know you heard about their program on ShovelBums!
Associate Professor Dan Carlsson Arendus Färjeleden 5, 62158 Visby, Sweden Tel. +46-703118032
Field School Contact E-mail:
This e-mail address is being protected from spambots. You need JavaScript enabled to view it
Field School Contact Website:
http://www.gotland-fieldschool.com