ShovelBums Gear
The ShovelBums store has loads of archaeology and anthropology themed bumper stickers, shirts, etc... And your purchases help to support this site and keep ShovelBums a viable resource for you.

Click on any of these sample designs to visit the ShovelBums store and see all the items.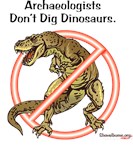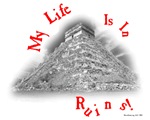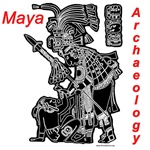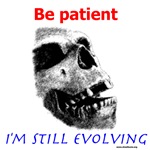 You Know You Are An Archaeologist When...
And lots more gear here
Your purchases help to support the independent site ShovelBums.org which is here for you!
Archaeology & Anthropology Field Schools
Europe - Crete, Greece - Azoria Project (Field School) - 2014
Archaeology Field School Location and Dates
Application Deadline
2014-03-15
Start Date
2014-05-31
End Date
2014-07-21
Archaeology Field School Location
Kavousi, Ierapetra, Crete, Greece
Academic Credit
6 credit hours (two courses). Students are enrolled in Field School in Classical Archaeology, CLST 342A. Students earn two Duke credits, which is equivalent to six or eight semester credits at most other U.S. universities.
Archaeology Field School Tuition
Tuition for two courses: $6,024
Program Fee: $2,000
Total due Duke University: $8,024
Archaeology Field School Room and Board
Room is covered in the tuition and fees.
Archaeology Field School Travel
$1800
Additional Information on Tution/Room and Board/Travel Costs
Program fee does not include food, domestic or international airfare, ground travel to and from Crete, independent travel during or after the program, items of a personal nature or incidentals.
Archaeology Field School Description
The Azoria Project is the on-going excavation of an ancient Greek city (7th-6th c. B.C.) on the island of Crete in the Greek Aegean. Excavations planned for 2014 will investigate the transition from the Early Iron Age (1200-700 B.C.) to Archaic periods (700-500 B.C.) at the site, the early development of the city, and the material correlates for emerging social and political institutions.

Students will participate in the primary excavation stage of the project, working principally as assistants to field archaeologists and specialists learning excavation and recording techniques first-hand.

By registering for this program, students are enrolled in a course entitled Field School in Classical Archaeology, CLST 342A. Students earn two Duke credits, which is equivalent to six or eight semester credits at most other U.S. universities.

While the program will center on the actual excavation, formal presentations are integrated into the work schedule: these would include regular afternoon presentations by the instructor and specialist staff—field archaeologists (e.g., trench supervisors; ceramic specialist; architect; lithics specialist), scientific staff (archaeobotanist; zooarchaeologist; biological anthropologist), and technical staff (registrar and finds manager; conservator; illustrator; and photographer)— reflecting on field methods and problems of methodology, interpretation and synthesis. Weekly trench tours given by senior staff and graduate-student trench supervisors provide an overview of the site, methods of interpretation, and the progress of excavation. Occasional visits to other nearby sites offer a broader regional, cultural, and historical perspective.
Archaeology Field School Additional Information
Archaeology Field School Type
Prehistoric; historic; classical
Time Period
Early Iron Age (1200-700 B.C.), Archaic (700-500 B.C.), Hellenistic (2nd c. B.C.) Aegean.
Field School Setting/Conditions
The site of Azoria is today a rural environment in the mountains of east Crete, with rocky terrain typical of the Cretan landscape. Cretan summers are dry and hot and students should expect to work long and physically as well as intellectually-demanding days. A usual day of work would involve digging or assisting with sieving and recording on site for most of the morning and early afternoon, followed by the processing of finds in the late afternoon. Regular tours of the site as well as reports by the various senior and specialist staff offer on-going discussion of archaeological methods; the historical and archaeological significance of the excavations, site, and region; and problems in field work.
How is the project area accessed each day
Students are delivered by trucks and vans from residences to the excavation site and research facility.
What is the daily schedule for the field school
Monday-Friday: Excavation; Saturday: trench tours, lab work; Sunday: free.
Number of years this Archaeology Field School has been in operation
6 years (2002-2006; 2013)
Is there a professional certification for this field school
No
Directors and Instructors
Donald C. Haggis, Professor of Classical Archaeology, Department of Classics, University of North Carolina at Chapel Hill.

Carla Antonaccio, Professor of Archaeology and Chair Department of Classical Studies, Duke University
Specialized skills you will have the opportunity to learn
The primary goal of the program is to introduce students to problems, methods, and research practices in Mediterranean and Aegean archaeology. Students learn excavation and conservation methods, and ways of recovering, documenting, and interpreting material culture.
On rain days will there be lab work?
There is normally no rain on Crete during the summer.
Will there be additional organized activities?
Visits to nearby archaeological sites.
Will there be additional organized activities?
Saturday trench tours, and regular presentations on the goals and progress of work by specialist staff.
Is travel restriced during free time?
No
Archaeology Field School Contact Information and Website
Field School Website:
http://globaled.duke.edu/Programs/Summer/Duke_in_Crete
Field School Contact Information
Be sure to let them know you heard about their program on ShovelBums!
Prof. Carla Antonaccio
Professor of Archaeology and Chair Department of Classical Studies
Box 90103
Tel: (919) 684-3013, Fax: (919) 681-4262
Email: canton@duke.edu


Global Education Office for Undergraduates
Smith Warehouse
Bay 6, 2nd Floor
114 S. Buchanan Blvd.
Box 90057
Durham, NC 27708-0057
Tel: 919-684-2174, Fax: 919-684-3083
Email: globaled@duke.edu
Field School Contact E-mail:
This e-mail address is being protected from spambots. You need JavaScript enabled to view it
Field School Contact Website:
http://globaled.duke.edu/Programs/Summer/Duke_in_Crete/Contact_Information