ShovelBums Gear
The ShovelBums store has loads of archaeology and anthropology themed bumper stickers, shirts, etc... And your purchases help to support this site and keep ShovelBums a viable resource for you.

Click on any of these sample designs to visit the ShovelBums store and see all the items.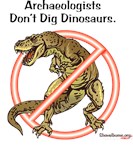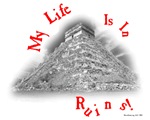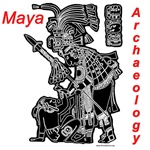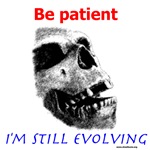 You Know You Are An Archaeologist When...
And lots more gear here
Your purchases help to support the independent site ShovelBums.org which is here for you!
2014 Archaeology and Anthropology Field Schools are now online
Feel free to browse the growing list of Archaeology and Anthropology Field Schools or to enter yours (links above)
ShovelBums Fee Change Effective April 5th 2011

After consulting with the users of ShovelBums I am implementing a fee change effective April 5th 2011 as detailed in this message to the 15,000+ member of ShovelBums.  The new fee for posting a job will be $100 per job advertistement/job class (this is 1/4 the price of an advertisement on Monster.com).  For example:

If you advertise for 20 Archaeology Field Technicians the fee is $100
If you advertise for 20 Archaeology Field Technicians and 3 Crew Chiefs, and 1 Principal Investigator the fee is $300.
"Cattle Calls" (i.e. an add that reads like "We need a bunch of field people for a lot of projects in several states this summer") will be billed on a case by case basis

Note: It is much better for you and the members to have a clear subject to your message detailing what positions you have available.  You won't be charged anything extra for splitting your advertisement into multiple postings and it makes it easier for your intended audience to see what you want AND to share your add with their personal network.

Best,

R. Joe

 

 

 

ShovelBums is a community driven freely accessible employment service owned and operated by R. Joe Brandon. ShovelBums currently has over 15,000 members and is the fastest way for employers to reach their potential target audience.

How (and why) to submit your Archaeology, Anthropology or Cultural Resource Management job to ShovelBums (Hint: Because it works!)

When you submit an Archaeology or Anthropology teaching position or Cultural Resource Management job to ShovelBums you reach over 15,000 professional archaeologists immediately! It is easy (well kind of), read on:  Also read on for important information about the fees (below) for posting on ShovelBums.

Short Version:


What you need to do first is Join the ShovelBums mailing list.  To prevent spam to the list members only members are able to post.  It is important to note that the mailing list is maintained on a different website than ShovelBums.org (where you are right now). This means that when you register here, on ShovelBums.org you are not registered to send a job advertisement out.  For your security I use YahooGroups to host the mailing list, trust me, this is a good thing.

 

Read more...